A silver alert is issued for a missing woman out of Independence County, AR. Peggy Richmond is 71 years old and may be traveling in a beige 2006 Nissan Ultima.
Anyone having information should contact:Independence County Sheriff's Office (870) 793-8838
Peggy Richmond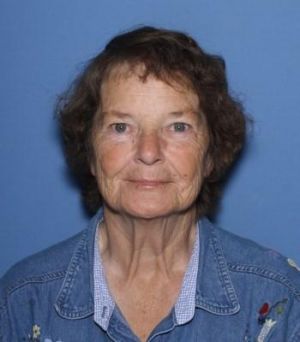 Age and/or DOB:Â 8/3/1941
Missing Date:Â 10/4/2020Â 
Missing from City: Cord 
Missing from County: Independence 
Sex: Female
Race: White
Height: 5'04"
Weight: 125
Hair: Shoulder length brown hair
Eyes: Blue
Complexion is described as: Medium
Circumstances
N/A The missing Individual was last known to be at 130 Blueberry Rd .

Last seen wearing Light colored shirt and a pair of jeans. .

Missing individual may be traveling in: 274RZL (AR) – 2006 NISSAN ALTIMA, BEIGE IN COLOR.


Anyone having information should contact:Independence County Sheriff's Office (870) 793-8838